"If you can learn how to profitably advertise on Facebook, then you're off to the races and you can potentially make a lot of money. Imagine if every dollar you spent on Facebook turned into two dollars. How much would your advertising budget be?"
— Forbes


It's no secret that FB Advertising is one of the easiest ways to launch ideas and grow a business right now.

The problem? Most ad campaigns start out to be a case of the phantom ads.
Clues & telltale signs
🔎 no sales or signups
🔎 disappearing ad spend
🔎 diminishing ROI
🔎 troll comments, crickets or curse words
🔎 wondering if the algorithm gods are listening


The usual suspects
🕵🏻‍♀️ overwhelm from so much info from all the gurus

🕵🏻‍♀️ an FB ads course stuck at 30% progress bar...in radioactive green

🕵🏻‍♀️ analysis paralysis from all the ad strategies to choose from

🕵🏻‍♀️ a throbbing headache from decoding metrics like CPR, CPM, CTR, etc. (OMG, right?!)


The fact that FB keeps changing things doesn't help! 🤬



"92% of businesses advertise on Facebook, yet 62% of them reportedly fail to make money from ads. It seems only a handful of players make money through ads."
— Forbes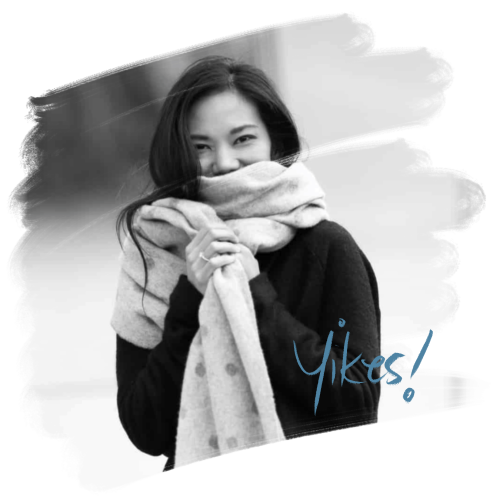 ​​​​​​​It's time to turn your ads from cold case to cold cash.

So how do we solve the case? Ah, it's pretty elementary, dear Ad Watson.

Don't worry, the algorithm hasn't gone rogue on you. 🦹🏻‍♀️

It's just confused. All we need is a strategy to remind it that it works for you. I happen to know the best one.

Ready to unlock your undercover conversions and create your first profitable ad? 🗝️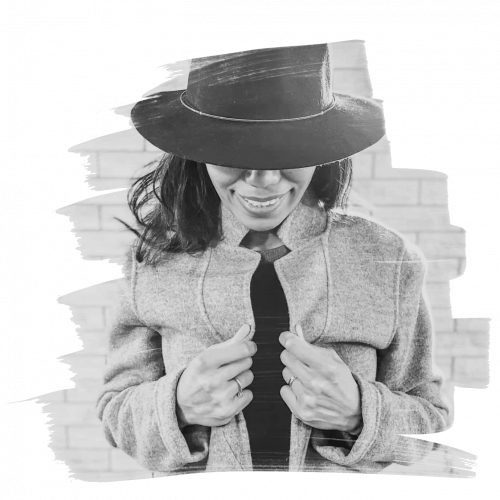 The sweet scent of ad success is right under your nose.
You just gotta clear the noise.

All those things you hear about ads? Tactics.

What most forget to put first is strategy.


Master this one move and all else gets easier.
I know this because I've tried so many and keep reverting back to this ONE Strategy.


So whether you're just starting out in your business or starting out with a new idea, having this skill in your toolkit is like an ace up your sleeve. It can get you validating your ideas, products and offers….which means getting signups and sales. ​​​

Wake up to days when the toughest decision becomes whether you want to put profits towards scaling your ads, filling your list or the proverbial pipeline, or scale it down and keep it as a profit (especially if you've got all the clients you can handle!)

You're in complete control.
"This was exactly what I needed. I'm making my way through the material but I already think I've had a big win figuring out how to adjust my audience."

SARAH DOBSON GRANT WRITING EXPERT
Designed for business owners who want the simplest and most effective way towards their first profitable ad campaign.
Without getting confused or slowed down with so many options.
savvy business owners who already have working offers and want to supercharge their growth, without watching hours of videos

beginners who aren't afraid of tech and already know how to create landing pages (if you want the full basics, check out my other workshops)

thinkers and tinkerers who have an idea or two that they'd like to test

quiet business owners who prefer to market like a monk and let the ads universe work for them (so they can meditate more and work on their craft)

If you're someone who just wants to see signups and sales, without needing a master's degree in ads, then this is the strategy for you.

🗝️

So let me show you the simple strategy that turns an ad that sucks to one that gets you the big bucks.


Here's the method I use that generates $5 dollars for every dollar ad spend, with set-and-forget campaigns that run profitably for years.

You don't even need a massive budget to find out if your ad will work.

With as little as $5/day, I'll show you step-by-step the complete simple visual roadmap of a winning ad campaign so you'll feel completely confident before going all in.





​​​​​​​


How it all works


The AD ASTRA Framework

From my favourite Latin quote: "Ad Astra Per Aspera," which roughly translates to: "to the stars, through difficulties."
(And yep, all puns totally intended.)
Audience → Splice → Test → Replicate → Accelerate


This framework trains the algorithm to find your ideal customers and plant your ads in their feed. So you can connect with them and let them know that you have a product they'll love — that they never knew existed. Then we just get Zuck (via the algorithm) to find more of them.

With one focus, it's easier to zone in on the metrics that matter. You'll know exactly what's working, where to make tweaks and why.


The BEST Part? It works even if you're not a copy genius. I know, because copy isn't one of my superpowers. Yet I still got my ads to work.

In fact, I won't even add screenshots because I'm sure you've seen enough, and you know none of that guarantees the same results. What I can guarantee is that you'll see better results than what you have now. All you have to do is test it out yourself.

(Oh, and the next time you use those screenshots? Don't be impressed by Cost Per Lead. Cheap leads don't mean nothing if you don't get sales. )

I don't know about you, but I'd rather focus on profits than get cheap leads with no profits.


So it really all boils down to this focusing on one KEY thing: ROAS.


(Return on Ad Spend, like ROI in the advertising world.)
You're probably thinking: "No shit, Sherlock. Seriously, who are you and why should I listen to you?" (Only silently, because you're not rude.)

First, you're right, it seems sooo obvious which is why it's mind-boggling why so many people are getting ads wrong. Second, not that I haven't been called a genius, but I'm definitely not Sherlock.

"It may be that you are not yourself luminous, but that you are a conductor of light. Some people without possessing genius have a remarkable power of stimulating it."
― Sir Arthur Conan Doyle

We can't all be Sherlock. Think of me as Watson, your Sherlock Enabler / Genius Stimulator (that probably sounds weird, but you get it).